Acknowledgments

Authors
Jennifer Manise
Longview Foundation
Ariel Tichnor-Wagner, PhD
ASCD
Organizations

Jennifer Manise, Executive Director
The Longview Foundation seeks to build a more peaceful, just, and sustainable world by equipping youth with a global perspective and understanding of political, social, and environmental issues worldwide. Founded by William L. Breese, the Longview Foundation for World Affairs and International Understanding has been helping young people in the United States learn about world regions and global issues since 1966. At the dawn of the 21st century, knowledge of other peoples, economies, languages and international affairs has become a necessity for every child. Eliminating global poverty, solving international conflicts, working in new markets, and addressing global health and environmental problems require international knowledge and cooperation. And in our increasingly diverse communities in the United States, knowledge of other cultures is essential to strengthening our own democracy.
www.longviewfdn.org
Longview Foundation for Education in International Affairs & Global Understanding
1069 West Broad Street, #801
Falls Church, VA 22046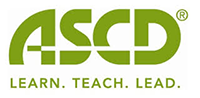 Deborah S. Delisle, Executive Director
Sean Slade, Senior Director, Global Outreach
Ariel Tichnor-Wagner, Senior Fellow, Global Competence
Judi Connelly, Associate Art Director, Creative Services
Mary Beth Nielsen, Manager, Editorial Services Cate Nielan, Associate Editor
Mike Kalyan, Manager, Production Services
Founded in 1943, ASCD is the global leader in developing and delivering innovative programs, products, and services that empower educators to support the success of each learner. Comprising more than 125,000 members—superintendents, principals, teachers, professors, and advocates from more than 138 countries—the ASCD community also includes 54 affiliate organizations. The nonprofit's diverse, nonpartisan membership is its greatest strength, projecting a powerful, unified voice to decision makers around the world. The association provides expert and innovative solutions in professional development, capacity building, and educational leadership essential to the way educators learn, teach, and lead.
www.ascd.org
1703 N. Beauregard Street
Alexandria, VA 22311
1-800-933-2723
1-703-578-9600
Schools
Lewton Global Studies/Spanish Immersion Magnet School
Vaughn Next Century Learning Center
Harris Road Middle School
Roosevelt Middle School
Watertown Middle School
Hingham High School
Theodore Roosevelt Senior High School
Waverly Senior High School
Wellstone International High School